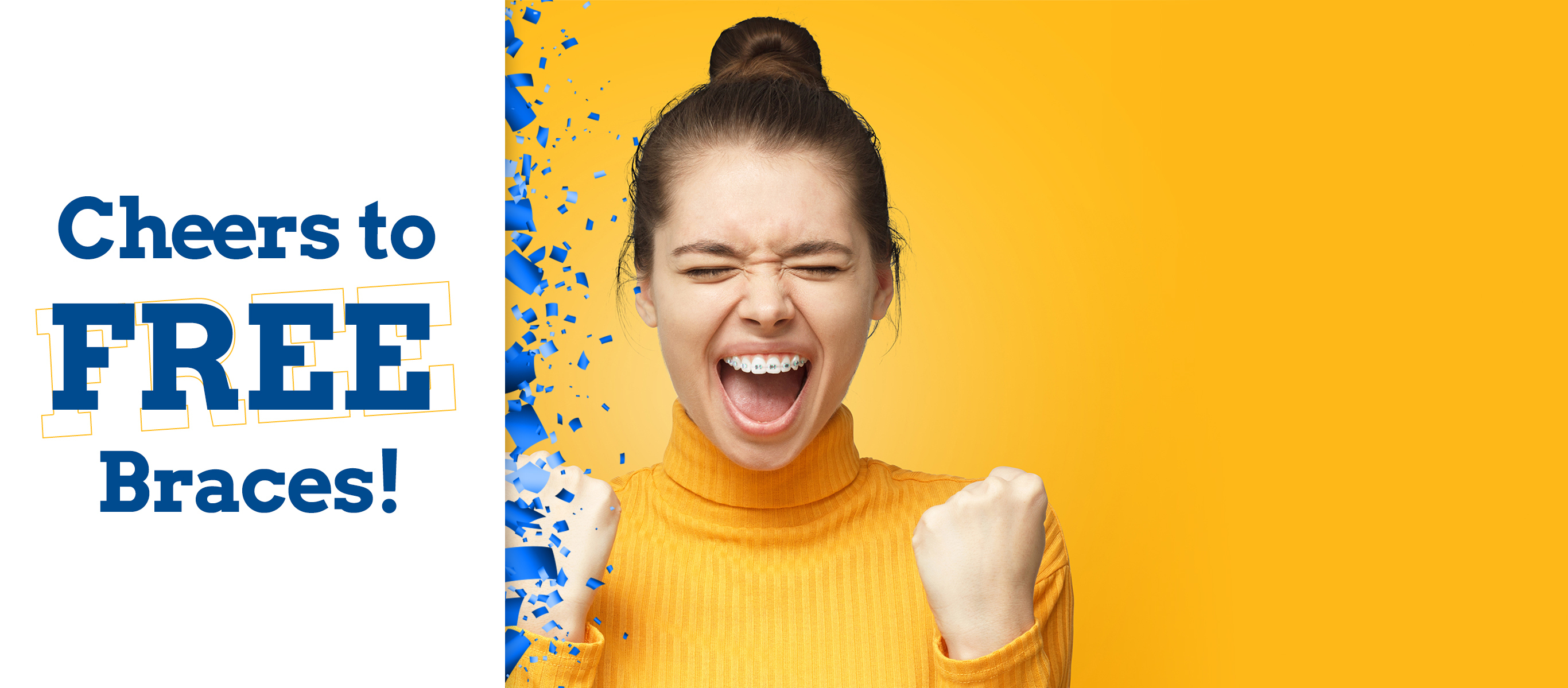 Enter the Braces Giveaway
Submit the form by Feb 1st to enter to win our New Year Braces Giveaway!
It's 2020! Ring in the Decade by Winning Braces for your Child or for Yourself.
We'd love your family to join our patient family. Even if you don't win free treatment, we would love to invite you to a complimentary consultation so we can talk to you about your smile and how we can help. After the contest we will contact you with the results and in the case you don't win, provide you with a special offer. The winner will be notified by February 7, 2020.
We ask the following from those who enter the giveaway. May the new year bring you luck!
New patients only – those who have received braces from us already will not be eligible
Must be 18 years or older to submit the form to enter
The person receiving treatment must be ready for braces within a year

PATIENT REVIEWS
Looking for proof from our patients? It's written all over their faces!
"These ladies are fantastic. I'm an adult patient with Invisalign and they have been wonderful to work with and thoughtful around the patient relationship. Dr. Melissa is fantastic with a modern approach I appreciate whereas several of the other practices I looked at seemed outdated and really only focused on the outcome – not the process. Kudos to the billing team as they helped me navigate through a total change in my insurance and worked with me to help make my payments manageable. Regardless of age, you'll have an awesome experience with this practice!!"
"Most amazing people ever. My Invisalign progress is going super. Kayla takes great care to ensure complete and thorough service is provided. Dr. Melissa is bright and cheerful all the time."
LOCATIONS
With three locations in The Upstate, we make exceptional orthodontic care convenient, easy, and stress-free! Give us a call to discuss Invisalign costs and insurance coverage, or other child/ adult braces options.
Anderson
3416 N Hwy 81
Anderson, SC 29621

Easley
708 N A St
Easley, SC 29640

Greenville
305 Ashby Park Ln
Greenville, SC 29607